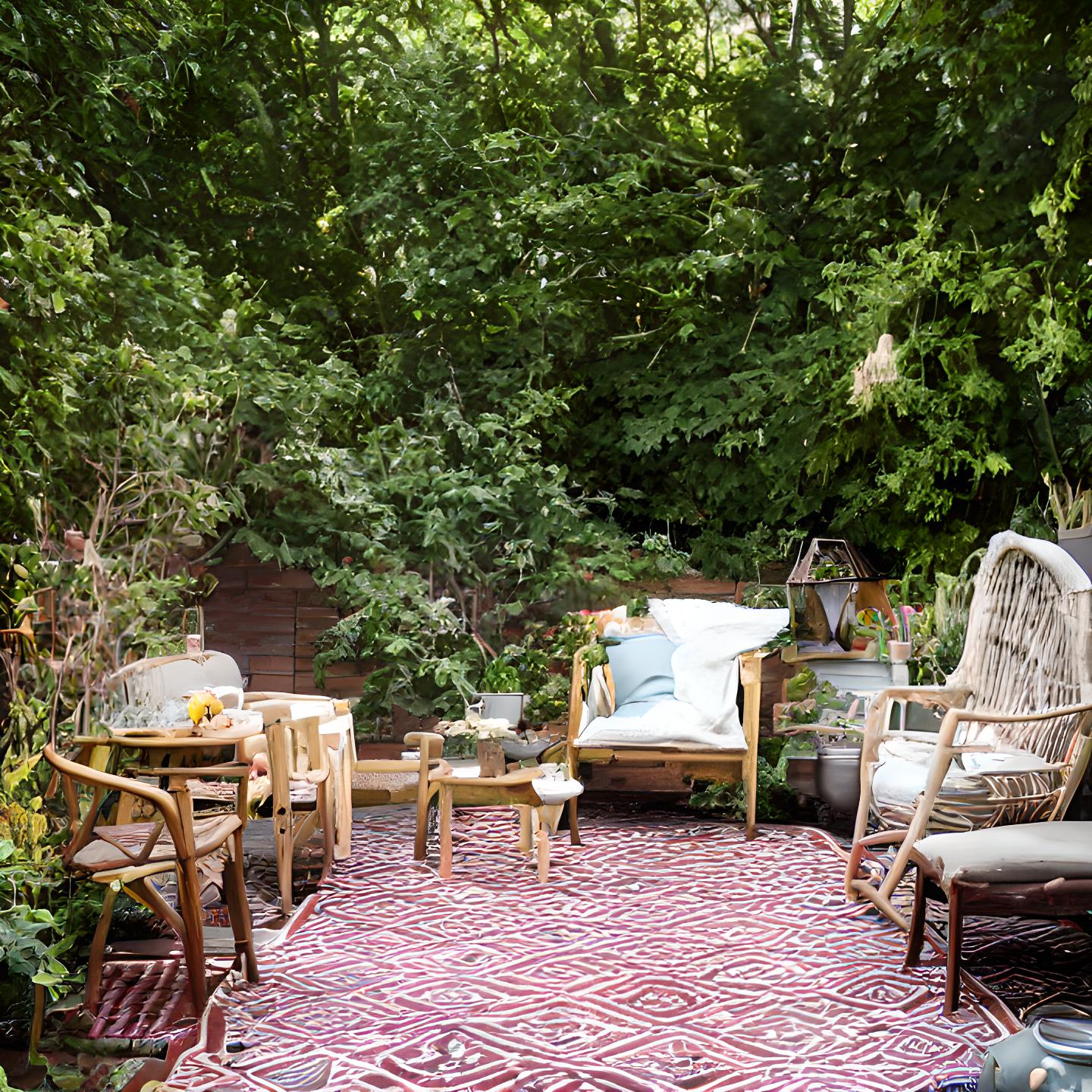 Discover Our Latest Collection of Outdoor Rugs and Bring Your Outdoor Vision to Life
With the changing of our clocks and the subsequent increase in daylight, the joys of outdoor living are just around the corner. Soon, we'll be savoring morning coffee on the deck, enjoying dinner from the grill, and eventually hosting poolside parties and leisurely lazy days. As we prepare our patios, decks, and terraces for the warmer weather, it's the perfect opportunity to consider enhancing our outdoor spaces with an elegant and stylish outdoor rug. We offer a stunning collection of trendy yet timeless outdoor rug styles to choose from.
Why You Shouldn't Skip on Outdoor Rugs

If the question "Why invest in an outdoor rug?" has crossed your mind, take a moment to recall the sensation of summer—especially if it's been a while.
The deck, although properly shaded, might feel hot under the feet when the sun shines in just the right angle, particularly in areas where people gather around the pool. But fear not, as these stunning items are made of materials that are heat and fade-resistant, allowing you to maintain cool feet throughout the day.
Outdoor rugs possess the ability to repel water and mildew, and they can be comfortably positioned around swimming pools. Additionally, they offer convenience in cleaning (a garden hose can come in handy) and certain outdoor rug variations are even washable!
The act of incorporating a rug in an outdoor setting is a superb method of establishing a focal point for the area while at the same time, constructing a harmonious design scheme that unites the outdoors with the indoors.
Indoor/outdoor rugs are a versatile décor choice that works beautifully in any living space, be it a patio or living room. They are particularly suitable for houses located in moist climates. Furthermore, rooms situated at or below ground level are regularly exposed to humidity, and using an indoor/outdoor rug can be a practical solution.
Finally, don't forget that if you use your garage as a practice area with your bandmates, an outdoor rug can help muffle the thunderous beats and high-pitched tones from the drums and cymbals. Keep jamming!
Create your own tropical paradise with our nautical themed rug
What to expect from our latest collection of outdoor rugs?
A World of Cozy Colors
Experience the radiant beauty of burnt orange, coral, mellow yellow, and rust tones that transform your surroundings into a glorious display. These warm hues exude an inviting aura that elevates and enriches the ambiance of your home, leaving an unforgettable impression.
Chilled Blues

For those who resonate with blue, a variety of calm stripes, diamonds, and ornate patterns merging the two are available. Blue is a remarkable shade that helps in establishing a peaceful ambiance.
Bold & Beautiful
If you long to add a striking and vivid touch to your outdoor space with patterned rugs, then you have found the right place! Our indoor/outdoor rugs are designed to infuse an exuberant and cheerful vibe to your balcony or deck with patterns that feature everything from geometric lines crossing over to organic leaves, petals, and concentric circles.