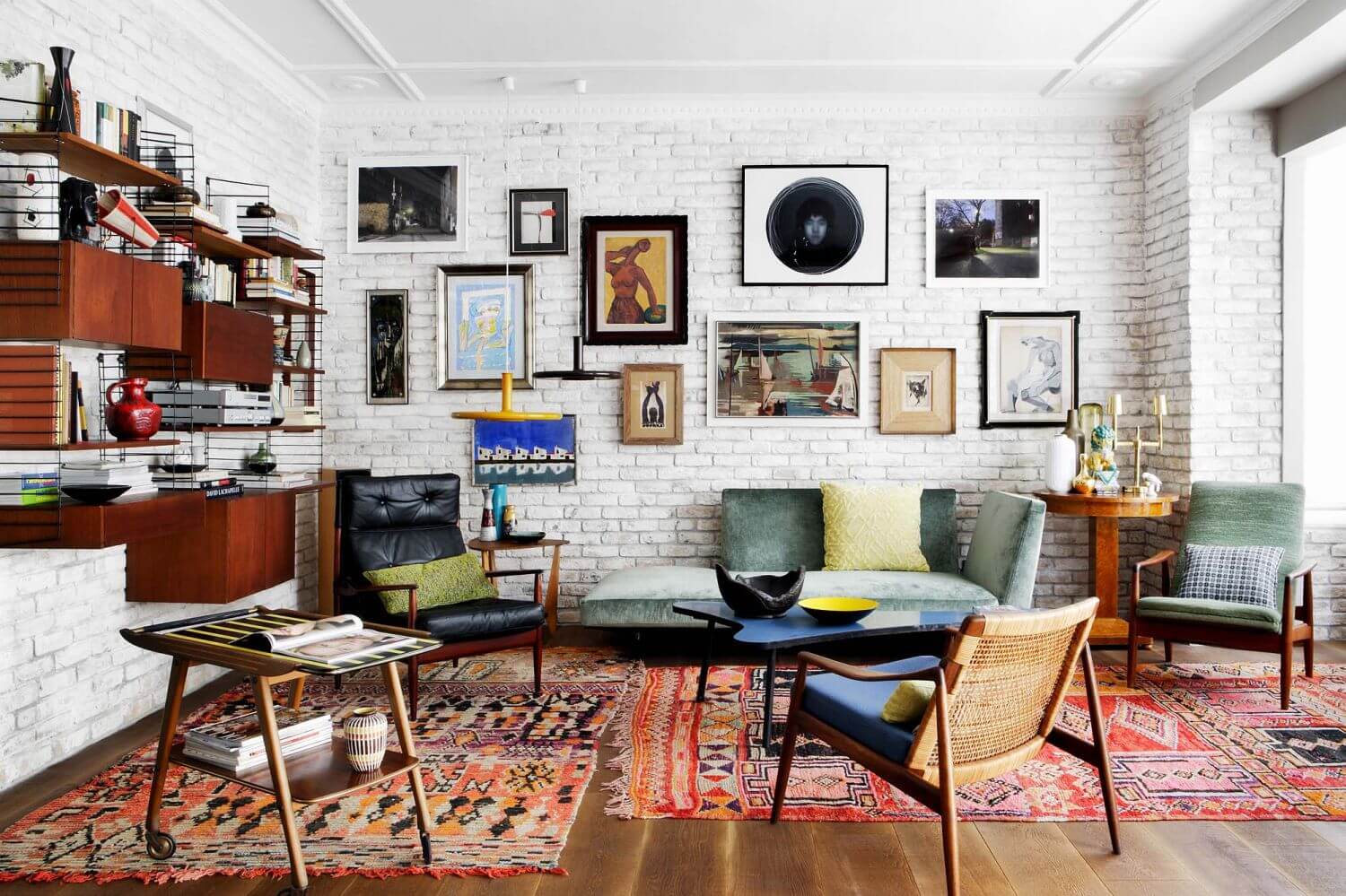 Your Guide To Bohemian Design & Our Favorite Bohemian Rugs To Complete The Look
Bohemian Design, or Boho as it's often known, is almost an artform of home decor in itself. Rules may not even exist as to what is Boho and Bohemian Style definitely breaks any other style rules that exist outside of its box as well. Bohemian Decorating is full of life, culture, and beautiful often eclectic items that come together to make a space whole. It is far outside the modern standard of sharp lines and aesthetics, embracing the carefree, relaxed, and often unusual. Bohemian inspired rooms may share some trends, but the beauty is that not one is like another and that is where the fun with Boho begins!
Whether you're an artist at heart, or just want to embrace your inner creativity, Bohemian Design brings together multiple objects, colors and patterns from multiple styles, geographic areas and walks of life. Bohemian Style is exactly what you make of it and it is wholly yours!
When it comes to colors warm earthy tones often are common in Bohemian Rugs, as are metallic and jewel tones a well. Deep browns, greens and grays serve as base colors that are accessorized and saturated with orange, purple, blue and more. Layers of colors and design combine to create pieces that are truly unique!
As for the small items of decor, think of anything you have collected throughout your life and travels and display it proudly. Forget any notion that these items must be similar or match and simply embrace all that is special to you!
We have put together some of our favorite and top selling Bohemian Area Rug designs to help you lay the base for your new Bohemian inspired room or space!
Our Best Selling Boho Rug is the Bohemian Harput Medallion Indoor Area Rug Multi Colored by Surya. This beautiful design is available in a total of 15 sizes!
Our own Super Area Rugs Bohemian Medallion Area Rug in Ivory / Red features a base color of Ivory and Red that is accented by shades and distressed colors of Teal, Rust, Yellow.
More favorites include the Gray / Teal Boho and Blue Bohemian Medallion Rugs too!
For those looking for a bit lighter base, our Super Area Rugs Vintage Area Rug in Ivory VINT03 features a primary color of Ivory along with accent colors of Light Blue, Dark Blue, Purple, and Yellow.
Another lighter option with a beautifully detailed and designed border is the Vintage Area Rug in Ivory VINT11 that features a main color of Ivory and accent colors of Dark Blue, Orange, Red, Yellow, and Gray.